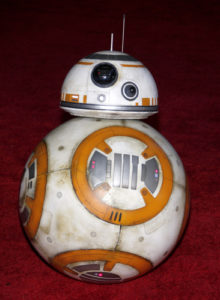 Perhaps we should have called this Bring the Sunshine instead of Call Down the Thunder. We want to give both good and bad reviews of companies, restaurants, movies, whatever. Maybe we should have called it Thunder and Sunshine and really confused people.
We will be doing posts that go into details but here are some short snippets.
Movie – Star Wars: The Force Awakens. Highly anticipated, very disappointing. Seemed like a rehash of the original story instead of something new. Yet again a droid has a hidden message. Once again Han Solo tries to help deliver the message. Somehow, despite the Empire being defeated there are still Storm Troopers around. There turns out to be another "Death Star". Come on, with all the creative minds in Hollywood they should be able to come up with something better than this.  In contrast, Rogue One was more interesting and was a nice prequel for the whole series.
Baltimore Orioles – Why do their up and coming pitchers only seem to pitch well after they get traded away? Since Jake Arrieta went to the Cubs he has be lights out. What that kind of pitching would have done for the Orioles. One can only dream.  Then they just got beat by Parker Bridwell who has been pitching well for the Angels since he got traded away by the Orioles. And those are just two, there are others.
Restaurant – Maggie's Farm – Congratulations on being voted the best Farm to Table restaurant in Maryland. Haven't been there but several friends have said it is quite good and we look forward to going.
Local Company – A.J. Billig and Co. – Kudos to them. They helped us auction off a property for almost twice what we thought we would get for it. They did a great job of advertising and getting people to the auction and then creating excitement for the property. Wish every transaction could go that well.
So we will give thoughts on a range of companies, restaurants, movies and perhaps even places to visit. It could be a tree services company, a limousine company, a carpet cleaning company, a septic tank company, plumber, electrician, metal fabricator or any of a myriad of other possibilities.  We will let you know if the carpet cleaner made things worse or got out a stubborn stain. Whether the limo company failed to show up or treated you like a prince or princess. Don't even think about what could go wrong with a septic tank company. I guess you could say we are creating our own mini Yelp.