Owned and operated by The Cordish Companies, Maryland Live! is a casino and entertainment complex located in Hanover, Maryland. The casino is open 24 hours a day, 7 days a week and the age limit is 21 years.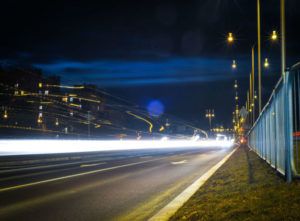 You will see people arriving by limousine on a regular basis to spend the evening gambling and enjoying the entertainment. Nearby www.limocolumbia.com is constantly being called on to supply limousines and party buses for people going to Maryland Live! Casino.
The entryway is a typical gambling venue similar to Las Vegas; sounds of slot machines, neon dazzling lights hanging from the ceiling, shiny reflective tiles, etc. The speed at which the lines at the cashier, ATM and voucher machines move are wanting; probably because of slow staff or machine malfunction. First timers receive $25 in slot play or in chips for the tables.
The restaurants are average with the food ranging from below average to decent. The staff is slow to respond but are generally friendly. The drink prices are quite unreasonable as compared to other casinos and Vegas which gives free alcohol. However, they do have free soft drink machines for juices and soda. There is a nightclub located near the casino bar whose entry is free of charge. It plays great music. Their restrooms are large and clean with modern décor finishing.
The casino has over 4,200 slots and electronic table games, 52 poker tables, and 189 live table games. So there is a wide variety of games and tables to choose from. The multi-level parking area can host 5,000 vehicles; both valet and self-parking. A Live! Hotel and conference center, currently undergoing development, adjacent to the casino is expected to open in 2018.
The casino should definitely be an option if you are looking to have some fun. It is always lively and packed; conveniently so because it is inside a shopping mall. Another reason could be because it is a popular tourist destination. If you happen to win, chances are you will spend all your money on a shopping spree at the mall.